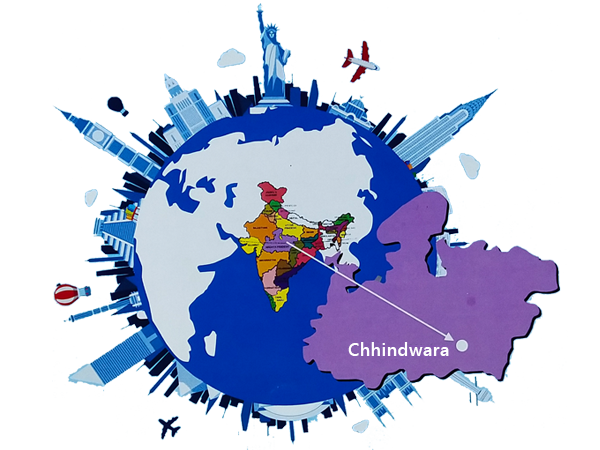 Ourselves are a Multi Product SEZ/Industrial park envisaged as a project named as Chhindwara Plus Developers Ltd. (CPDL). The project has been accorded formal approval of 1320 hectare of land, from the Ministry of Commerce & Industry, Government of India, New Delhi under SEZ Act- 2005.

The Process of acquisition of land admeasuring 1209 hectare (3000 acres) is complete and the process of acquisition of 111 hectares (275 acres) of land is under way.

The company has acquired land in the villages Khapakarimwar, Kodadongri B1, Kodadongri B2, Kodadongri Dawami, Kodadongri Malgujari, Dudhalakhurd, Satnoor, Sawanga, Gaondiwadhona, Gowariwadhona of Tehsil: Sausar, District: Chhindwara in Madhya Pradesh.
Chhindwara Plus Developers Ltd. (CPDL), is a company developed by Nagpur based three prominent entrepreneurs viz.
Sanvijay Steels (Steel for Transmission)
Haldiram's Nagpur (Indian Snacks)
SOBISCO (Biscuits)
Chhindwara Plus a Multi-Product (SEZ) is located at:
In the centre of India.
Confluence of two rivers Kanhan & Jam.
Foothills of the Satpuda range.
50 kms from India's Zero Mile.
Intersection point for major highways connecting north-south/east-west junction of N.H.6 & N.H.7.
The area is well connected by road & railway and the nearest airport (Nagpur airport) is just 45 minutes away situated on both side of N. H .547.